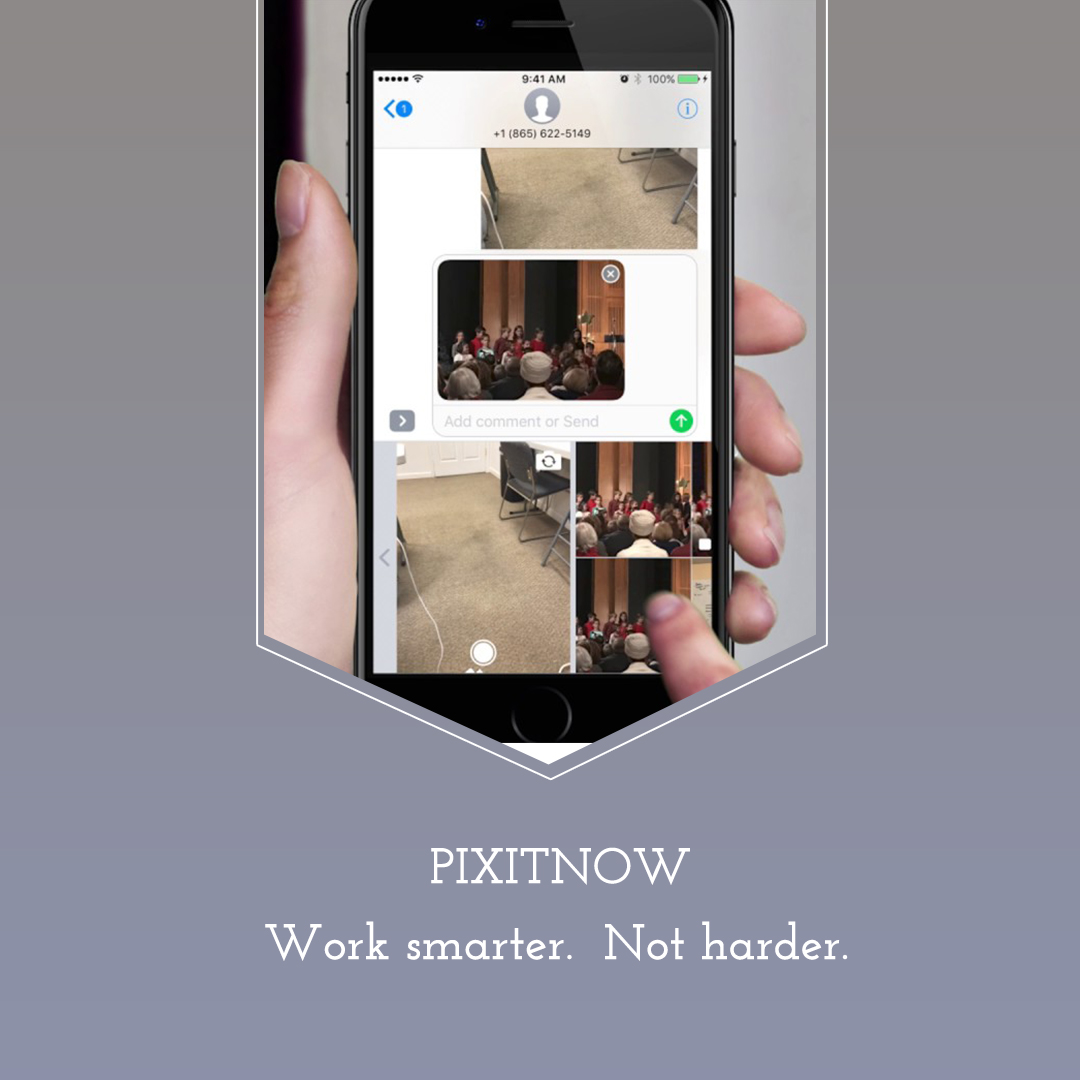 Insurance Claims Adjuster Tools
Insurance Claims Adjuster Tools
PIXITNOW
We provide a tool for professionals from many industries to capture photos and videos in the field
. Also,
easily
send them back to their office, employer, or client.
The media stores in the cloud and accessible by admin users
instantly
after submitted
. This allows information to flow
quickly
from the field to admin teams.
Also, it allows users in the field to timestamp photos and videos for documentation purposes
.
Request photos from anyone with a cell phone.
No App, Any Phone
Admins can request photos through their phone or computer. Users can submit photos by texting directly to the file. Or, by uploading the through their phone or computer's browser. No confusing or costly app to download. EVER!
Instant Photos from the Field
The frustration of waiting for on-field personnel to email or upload their photos is over. Photos can be instantly uploaded and labeled as they are then obtained. Or, you can send photos directly to your file via text message.
Web-Based, Photo Management
Easily track and organize photos from may users based on your file reference number. Software tracks who obtained the photo and when it was actually taken, then place it in the correct file. Admin users can view photos almost instantaneously after taken.
PDF or Zip Download
Photos and videos can be downloaded to your computer in a labeled pdf photo report or in a zip folder.
RESPOND DIRECTLY TO YOUR TEXT
Any phone can respond to your request for photos via text message. Photos received are placed directly into the file.
ENHANCED WEB-BASED INTERFACE
If users have a smartphone, photos and videos can be uploaded with labels directly to the file through our awesome interface in their web browser. No app to download EVER!
Sign up for your free trial here!
Want more information about insurance claims adjusting?  Contact us today!