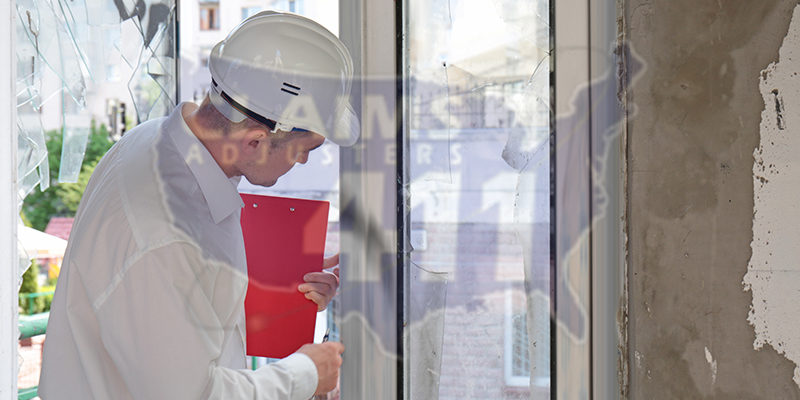 Becoming an Insurance Claims Adjuster
Becoming an Insurance Claims Adjuster
Insurance claims adjusting happens to be a seldom-considered gem of a career move. Working as a claims adjuster, specifically, an independent insurance adjuster has some extremely attractive benefits. The benefits may surprise you.
Benefit 1: Outstanding Income Potential
What if someone told you they made $1,500 a day working as an independent claims adjuster? You might assume that the person who told you this was unwell or trying to sell you something.
Those numbers, when stretched over several months, approach salaries of accomplished doctors, attorneys, or business execs
. Unbelievable? I would think so.
Every year, independent claims adjusters make tens of thousands of dollars in very short periods of time
. This is by working on catastrophic insurance claims.
When a major hurricane like Sandy or Harvey hits, or you have an outbreak of tornadoes like Joplin experienced in 2011, thousands of independent adjusters working the affected regions will average over $400 per claim they close
. A catastrophic adjuster with basic skills should close 2-3 claims per day. That equates to $800 to $1200 daily. An outstanding adjuster can close
in excess of
5 claims per day. Career cat adjusters should earn well
in excess of
$100,000 yearly.
Some years, like what we experienced in 2017, the work will come from horrible natural disasters that get national media attention
. The work will come from hail storms, isolated wind events, ice storms, and local flooding.
Be it hurricane, tornado, hail, or earthquake.
When the seasons bring inclemency, independent adjusters arrive to help pick up the pieces
. And they
are compensated
extremely
well for their efforts.
To qualify for careers with a similar earning potential to independent insurance adjusting, you'll need a lot more time and a lot more money. We're talking 4 to 8 years of college and tens of thousands of dollars at the very least. But someone looking to become an adjuster can complete the basic educational requirements in a matter of days. Pre-licensing courses, especially those that are online like AdjusterPro's courses, can help you obtain your required state license in short order.
Of course, simply getting licensed doesn't mean automatic employment, or even that you are actually qualified to do the job. A sound claims adjuster must possess strong people skills, above-average computer proficiency, and some construction and insurance knowledge. If you don't currently possess all of these ideas, don't worry. A successful adjuster never stops learning and striving to better himself or herself. Take a computer course or spend some time working in an insurance office or on a construction site. Even learning the basic terminology will help you better understand the world of insurance claims.
A successful adjuster never stops learning and striving to better himself or herself.
Still, there's just no comparison to the educational requirements of the traditional professions. Today, a bachelor's degree from an in-state college costs at least $10,000 per year for 4 years. And that's if everything is smooth sailing! By contrast, you can become a licensed, trained, and mobile claims adjuster ready to begin your career in under a month for roughly $500 (depending on the state.) Taken in this context, claims adjusting offers an unprecedented return on investment. Check out Claims Adjusting – Sizing up the Opportunity for more on that.
Benefit 3: Be Your Own Boss
Working as an independent adjuster means just that — working independently. Claims adjusting is not a 9 to 5 office job where you punch a time card. You are given a set of claims and are expected to own the claims-handling process yourself from start to finish. This means your time, space, and resources are your own. You determine just how good you are — not your boss. You determine how long of a day you will work — not your boss.
And you decide ultimately how much money you will make. There is a mistaken notion that any career associated with insurance is inherently dry and uninteresting, or entangled in unsavory business tactics. Claims adjusting proves this false. One month you may be working in a warm, humid flood zone. The next could find you in tackling winter storm claims in the pacific northwest or ice claims on the plains. Imagine the prospect of navigating through disaster-stricken neighborhoods in an effort to help people get their lives and homes back together.
Successful adjusters earn sincere gratitude and respect from most of their claimants. And when you consider that you are not really the strong arm of Big Insurance but the helping hand picking up those who are down, it's evident that claims adjusting isn't your typical insurance gig.
Bottom line:
You can get out of the cubicle and into the field. Make a fantastic living helping people put their lives back together. Maybe you didn't write "insurance adjuster" on your third-grade list of dream jobs. But, you probably did want to do something that would bring you some adventure and a chance to help people. It may come as a surprise, but insurance claims adjusting offers just that! And an added opportunity to make an outstanding income while you're at it. If you're ready to get started or interested in learning more, we're ready to help.
If you have any questions about becoming an insurance claims adjuster, contact us today!