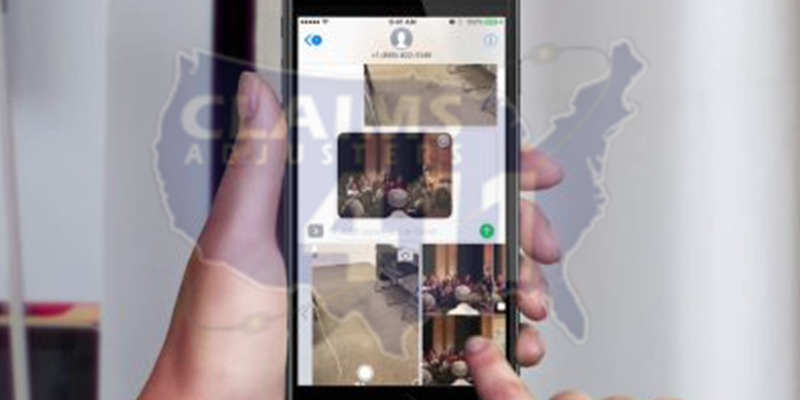 New Insurance Adjusters: The Essentials for Your Inspection Kit
New Insurance Adjusters: The Essentials for Your Inspection Kit
If you're a new adjuster, first let us welcome you to the trade – it's a blast, now let's take a look at the essential tools you will need. The basics if you will. There are some cool gadgets and nifty tech that is super helpful too, but that's for a different blog. Oh, and for anyone looking for gifts for an adjuster, new or veteran, these are also great gifts. Practical gifts that will get used are always a good way to go. Ok, back to the essentials…
The Essentials
Shingle gauges – There are two different shingle gauges – 1/12 & 4/09.
1/12 Shingle Gauge estimates the warranty levels of 3-tab shingles installed after Jan 2011.
4/09 Shingle Gauge estimates the warranty levels of asphalt composition shingles.
Tape measure – Not much to explain here. You want a decent tape measure, actually, you probably want to pick up a few, even a few different sizes. The smaller ones are come in handy. If you want to go big, you can even invest in a walking tape measure. Wouldn't hurt.
Pitch & Slope Locator – Measures the pitch and slope of a roof.
Chalk – You will need to mark up stuff and chalk is how you do it. What's super handy is a chalk grip so you have more control and don't get your hands covered in chalk.
Pens – Another one that doesn't need explanation. You're going to need pens. Get a few boxes and stash them everywhere. You never want to be caught at that moment you need a pen and can't find one.
Notebooks – A good tip is to get the graph paper notebooks or pads; makes it super easy to sketch and write down measurements and take notes.
Digital camera – You don't need the best camera out there. Get something that takes a good clear picture that you wouldn't be completely heartbroken if something happened to it.
Memory cards and USB drives – Stock up on memory cards and USB drives. Like pens, you will have these stashed all over the place. A great tip is if you are doing multiple inspections where you might have to change out memory cards, label your memory cards with a number or letter and note that in your inspection info so you know where the images are saved. Saves you from having to go through multiple cards.
How do you carry it all
There are a few options on how to tote everything you need from inspection to inspection. There is the ever-popular canvas tool bag, the book bag, and a tool belt. Most of the time we end up with all three and multiples of everything in each one because things tend to disappear. Here are some great options:
Bookbag – perfect for keeping extra notepads, business cards, documents, snacks, identification, etc.
Toolbelt – there are a few styles that really work for adjusters depending on what you will be doing. A smaller clip-on like the CustomToolBelt multi-tool bag is great to hold your chalk, gauges, tape measure, pens, camera. If you're doing a bit more where you will be inspected for a long time or up and down roofs, this all in one belt from ToughBuilt is beyond perfect. It holds everything, including notepads and extra safety gear.
411 Training for New Adjusters
You're licensed (or not depending on your base state) and ready to go, but you would like a bit of guidance for the first few so you get it all right from the beginning. Well, Claims 411 has an amazing training program for new adjusters.
If you have any questions about this information, contact us and we will be glad to help!