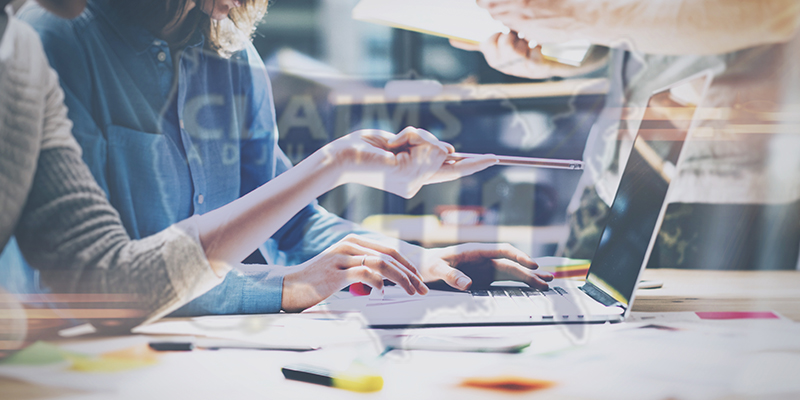 Working as an Insurance Adjuster
Working as an Insurance Adjuster
Is claims adjusting right for you?
One of the last 'hidden gem' careers in America. Insurance adjusting is a stable industry with excellent earning potential. But, it is not for everybody.
The hard skills and qualifications necessary to become an adjuster are

relatively

simple. You need to be at least 18 years old. Hold a valid driver's license and be a bonafide resident of your state. These are

just

a few examples. But, it's the soft qualities that set great adjusters apart. You need self-discipline, an excellent worth ethic, and great communication skills.
Claims adjusting is a challenging but rewarding career. The pay is

certainly

good and helping people get back on their feet after a loss is a satisfying line of work.
Insurance adjusters are in demand in any economy since claims remain steady. This is regardless of economic factors. What about insurance adjuster salaries? Annual earnings

in excess of

$100,000 are realistic for independent claims adjusters. Staff adjusters who work for insurance carriers earn salaries ranging from $45,000 to $80,000+.
In catastrophe situations (e.g. after a Hurricane Harvey or Irma) the huge volume of claims causes a massive increase in the demand for adjusters

. During these spikes, a good adjuster can earn more 

in a few months

 than he or she would

normally

earn in an entire year. But you have to be ready to go at the drop of a hat and prepare to work in an

extremely

challenging environment.
The industry is

rapidly

evolving.

Employers are struggling to fill the vacuum from a generation of adjusters who are retiring out of the industry

.
Contact us with any questions you may have about becoming an insurance adjuster!  We are here to help.
Also, be sure to follow us on Facebook and Instagram for helpful tips and information!